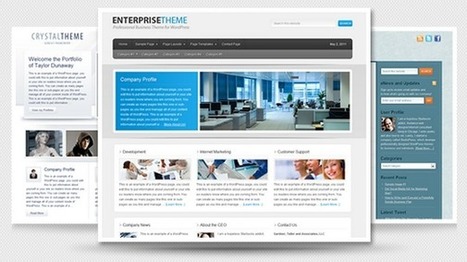 Excerpt from article intro:
"One question I get asked often is how to start a blog. While there are many platforms to choose from, I always suggest that if your purpose for blogging is anything related to branding, business, or making money online, then you want to go with WordPress on your own domain.
While WordPress.com, Blogger, Tumblr, and other platforms are great, there is nothing like having full control of the design and functionality – something you will only get if you are running WordPress from your own domain.
The following are resources for starting your own blog on WordPress including choosing a domain name, purchasing your domain, hosting, WordPress installation, themes, plugins, settings, essential pages, backups, updates, and more!..."
Useful WordPress Guide.
Curated by Giuseppe Mauriello
[read full article http://j.mp/u2qerh]
Via
Giuseppe Mauriello