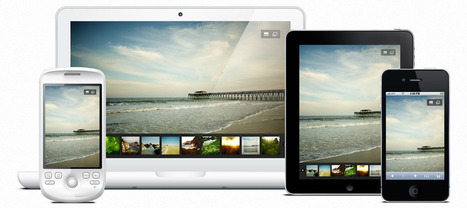 Robin Good: If you are looking for a simple solution to your need for integrating or embedding an image gallery in your web site, Juicebox provides a great set of ready-made HTML5 solutions available both in free and premium versions.
"Use Juicebox to create and manage image galleries on your web site, blog or portfolio."
Key features include:
-> Light and Fast – lightweight and fast to load, giving your users a great viewing experience. Smart image pre-loading means images display faster
-> Responsive Layout – resizable interface, which adapts to the browser size. Gallery UI adapts to fit any size screen.

-> Auto Generated Thumbnails – no need to create thumbnails for your image galleries. Juicebox handles this for you.
Pro (paid) versions include additional features include advanced customization options, including autoplay, watermarking, image randomization, direct linking, image fading and scaling options among others.
A WordPress plugin is available which allows creation and management of image galleries right from within WP: http://www.juicebox.net/support/wp-juicebox/
Examples: http://www.juicebox.net/demos/
Download & Pricing: http://www.juicebox.net/download/
More info: http://www.juicebox.net/